If your work experience placement was cancelled due to COVID-19 or if you're concerned about how you'll be able to get one in light of current coronavirus restrictions, don't worry, we've got you covered with this article on virtual placements, and what to do if you can't find anything.
Don't worry too much about having a 'gap on your CV', hundreds of thousands of people across the UK are in the same boat as you. Universities and companies will take this into consideration and will be sympathetic and it will not hinder your future chances of getting a job.
This article is updated weekly with new opportunities.
VIRTUAL WORK EXPERIENCE PLACEMENTS
Whilst companies may be reluctant to invite students to their offices in person due to safety concerns, lots have adapted and are now offering virtual work experience placements and internships where you can get all the benefits of a regular placement from the safety of your own home.
Virtual placements do differ from in person ones in a number of ways:
Tasks: With in person work experience placements you would often help out around the office as and when needed, and do different tasks for different departments as they come up. For example, if your placement was at a PR company you might spend the morning working on social media plans, then in the afternoon be sent across town to a client shoot. If you're at home and unsupervised it's likely your placement will have a lot more structure, and you will be given a project or two to work on individually throughout the week.
Location: Virtual work experience placements can be done from all across the country. No longer are your options limited if you live in a small town, you can do placements with London firms or even international companies.
Applications: In order to help as many students as possible numerous companies have removed applications from their work experience programme. You can just sign up online to complete the tasks instead of being interviewed. If the placement does require an interview it will be held over the phone or video call.
Cost Effective: Work experience placements are normally just paid expenses, if you live in a large city with expensive transport sometimes it doesn't cover your costs. With virtual placements you don't need to worry about commuting costs or paying for lunch.
Video Calls: Team meetings will take place over zoom, with opportunities for networking sessions and Q&A sessions with you and other members of the firm. Most companies will host a company wide/department wide meeting at least once a week, this will give you the opportunity to sit in on it and find out more about how the company works. Weekly social activities such as drinks or a quiz will take place over zoom.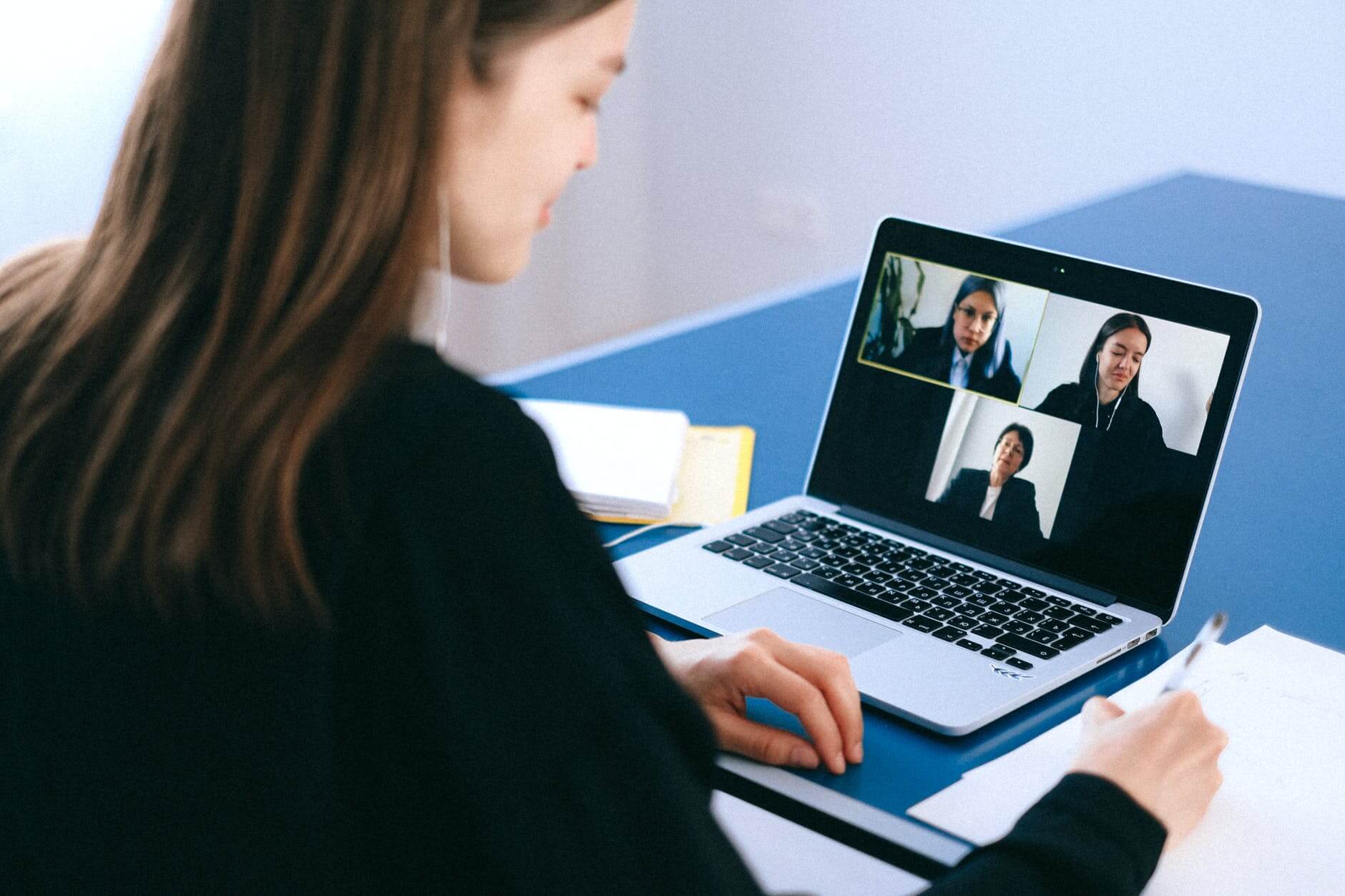 WHAT AREAS CAN YOU DO VIRTUAL WORK EXPERIENCE IN?
Medicine Work Experience
As medical work experience is often expected for UCAS applications, a number of organisations have put together virtual work experience to help students understand what a career in medicine would entail.
Observe GP
The Royal College of General Practitioners have launched a free interactive platform called Observe GP. You can gain an insight by observing general practitioners to help you understand the realities of medicine.
Inside Medicine
BBC IPlayer has put together a collection of short programmes exploring the work of Doctors, Nurses, and health professionals to help you understand what each role does and how different roles work together. Each programme focuses on a specific area such as A&E.
Brighton & Sussex Virtual Work Experience
Brighton & Sussex Medical School have created a Virtual Work Experience Course for students applying to medical school. You can explore the roles and skill sets of different medical specialists and consider some of the issues and challenges faced by doctors. You will learn about the NHS, surgeries, emergency medicine, mental health, palliative care, communication skills and helping elederly patients. The placement is completely free of charge, and you can just sign up and begin.
If you'd like to find out more about how to get medical work experience this year, see the Med School's handy PDF which highlights the different methods and programmes available to you.
Banking Work Experience
Barclays bank is offering a virtual work experience programme called LifeSkills. LifeSkills simulates a day in a 'digital transformation agency' and helps you to explore the range of different jobs available in that industry, and learn what the bank does.
Law Work Experience
Lots of law firms, including magic circle ones, are offering virtual placements and activities to get students thinking about how law impacts everyday life and specific circumstances.
Clifford Chance are offering online work experience programmes in Cyber Security Global, Climate Change Business and Human Rights. You can just sign up on their website and will complete tasks which get you to consider how to advise clients on these challenges, and to help you identify and evaluate like a lawyer.
Engineering Work Experience
JP Morgan Chase are offering virtual internships, there's no application process, you can just sign up to take part! These self paced internships are available in Software Engineering and allows you to explore what life is like for software engineers working at JP Morgan. If you complete the programme you will be awarded a certificate of completion which will look fantastic on your CV or UCAS application. If you choose to then apply for their summer software engineer internship your application will be prioritized for follow up over other applicants who did not do the internship.
Teaching Work Experience
Due to social distancing in schools, it will be extremely difficult to find an in person teaching work experience placement. Your best bet is to first identify the skills and traits needed to be a successful teacher such as communication, organisation, flexibility, enthusiasm, empathy, and patience. Once you have a list, think about the different volunteering opportunities which would help you develop those skills. For example, volunteering at your local Scouts or Guides group will allow you to work with children and run activities like you would during work experience at a school. You can find vacancies and enquire on their websites.
If you attend a place of worship regularly, why not get involved with the youth group? These activities may need to be digital or outside and socially distanced, but they will still be valuable in helping you develop skills until it is safe to go back into schools.
Communications Work Experience
Employees in Media, marketing, and PR can work often from home so long as they have a stable internet connection and the necessary software. They will list their available opportunitites on their website,
Smaller companies and agencies will welcome emails from students interested in spending a week or two working with them. You can find their contact information on their website, you only need to send a short email explaining what you're looking for and why you're interested in working at that company. If the company has the capacity to offer a placement, they will be in touch and will speak to you to create your own placement tailored to both the company and your needs.
If you're interested in working in communications and you can't find a placement it's worth working on your own projects to develop your skills. For example, if you'd like to work in social media you will be expected to be extremely active on different channels - why not work on your personal account/start a specific Instagram account for, say travel, and spend time trying to build the account. You may not think it'll help you, but writing captions will develop copywriting skills, taking photos improves your photography skills, figuring out the best time of day to post has you looking at your analytics, engaging with other users is community management. Trying out the latest tiktok trends proves you're up to date with trends and developments, this is a major part of working in social media.
If you're looking for writing experience, write articles. Writing regularly will help to define your own personal style, and create an portfolio. Does your school have a newspaper you can write for? If not why not start one! If blogging's more your speed you can easily create your own blog on WordPress or Blogspot, or you could write for a company. We have regular blogging opportunties available, if you're interested in finding out more get in touch via info@ukuniversitysearch.com.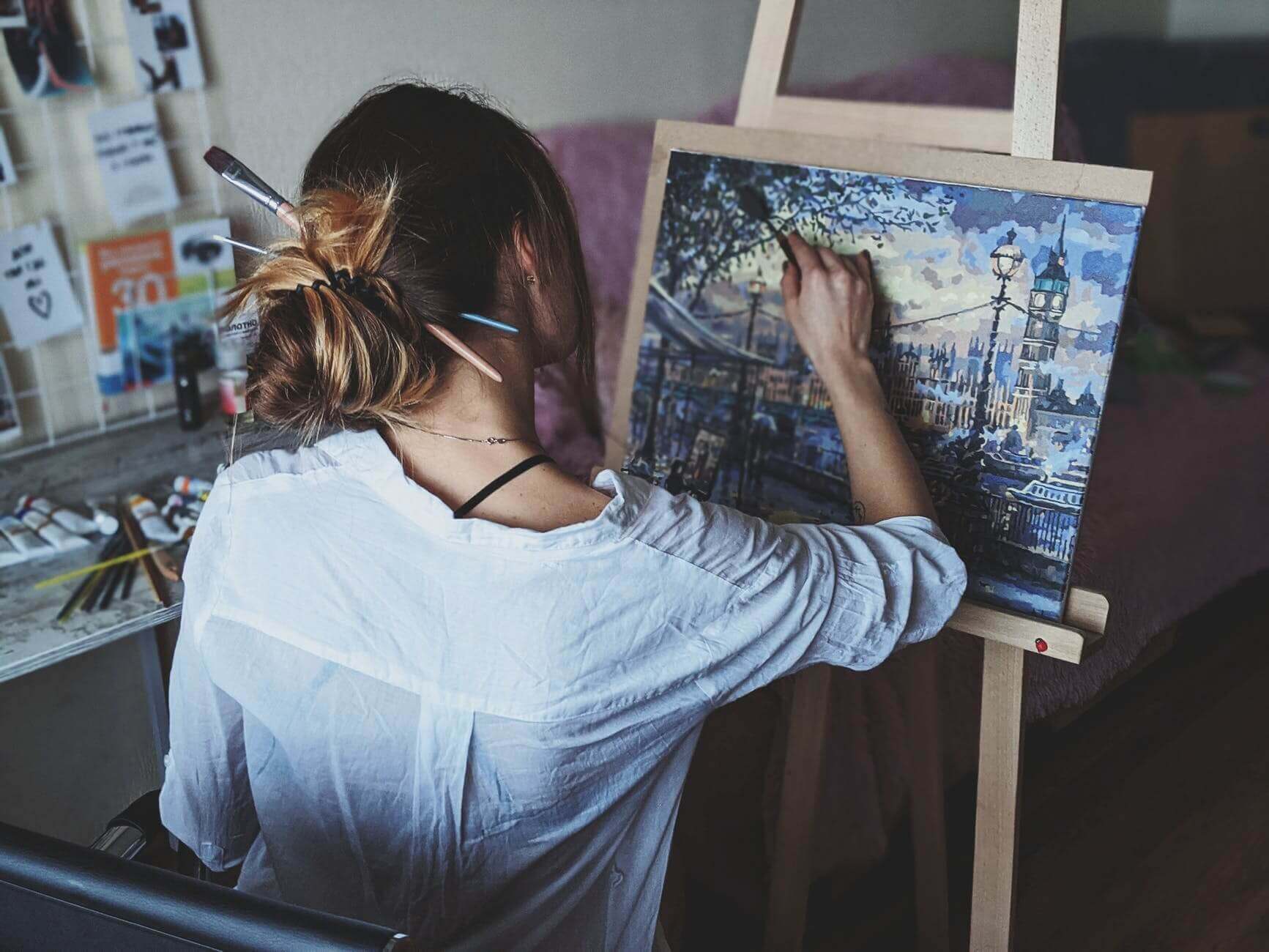 MORE IDEAS
If you can't find any in person or virtual work experience placements, don't worry you can still enhance your CV/application through other methods. Universities and companies recognise the limitations the current climate has placed on applicants' work experience, if you have completed any work experience placements/volunteering jobs that do not directly relate to your chosen course, they will be interested in the transferable skills you have developed such as analysis and presentation skills.
If you can't get any work experience at all, research in depth what you could expect a career (e.g.) as a nurse to be like. Read testimonials, watch videos, all to increase your understanding of what that career would entail.
Start Your Own Business
Over the summer holidays and lockdown some students decided to start their own business, this is a fantastic way to develop lots of different skills. This is especially relevant for students wanting to study/work in creative industries such as Art and Photography as you can build a portfolio. UCAS and recruitment departments aren't going to expect an Apple level business, but if you ran a small print shop on Etsy you're demonstrating your organisation, planning, time management, logistics, marketing, photography, and craftsmanship skills as you're doing all of the jobs yourself.
Courses
If you're unable to get work experience placements you can always enhance your CV through free online courses. These courses are also helpful for boosting your UCAS application as they demonstrate your interest in the subject and willingness to learn (this is assuming you have space in your workload for further study). The courses can provide you with a greater understanding of what the career entails and develop your skills.
General Courses
There are thousands of free online courses run by universities and colleges from all over the world on thousands of topics. You can find courses on the following websites.
Medicine
The Open University is offering a free Caring In Hospitals Course to help you identify the different contributions staff make for health in a hospital setting and allows you to evaluate the interpersonal relationships of those working together in a hospital.
Marketing
Google Digital Garage has a host of free marketing courses designed to increase your understanding of different areas of marketing such as the fundamentals of digital marketing, search engine optimization, and social IMC.
Science & Engineering
You can find science and engineering courses such as Mechanical Engineering, and Sustainable Energy Systems here.
ICT / Computer Science
Volunteer Work
A great way to make your application stand out is volunteering, not only can you make a difference in people's lives, but you can gain invaluable skills that'll help you in later life.
Volunteering isn't limited to working in a charity shop, you can find thousands of volunteer placements related to your chosen career/university course. For example, lots of small charities need help with social media management and blog writing. If you're creative, why not offer your services for creating a mural or taking photos. If you're interested in web development you could help a small charity create a website and an online presence. Lots of companies are facing volunteer shortages due to the coronavirus so are extremely eager to recruit new volunteers.
Social distancing and lockdowns have left lots of elderly and vulnerable people feeling cut off from society and lonely. Some vulnerable people don't have anyone to talk to, or struggle to get out of the house for basic needs. There are lots of ways you can help in person or from the comfort of your own home. You could become a community befriender, where you call vulnerable people to help with isolation and to build lasting friendships.
You can find volunteering opportunities on the websites below:
Your Local Council's Website. Here you'll be able to find borough specific initatives such as foodbanks and ways you can help your community.
---
By Clarissa Ducie